Alarm im Smart Home? Ohne Usability vermutlich schon
Ihr habt es bestimmt schon gehört, oder? Was früher nur bei Tüftlern anzutreffen war, hält nun Einzug in die privaten Häuser: "SMART HOME".
Zum Thema Internet of Things und Smart Home haben wir euch schon vor einiger Zeit einen Blogbeitrag zu den Herausforderungen von Usability und Smart Home geschrieben. In diesem Umfeld gibt es natürlich noch viel mehr zu sagen, erforschen, entdecken und erfahren. Deswegen berichten wir euch in unserem Vortrag am 12. November auf dem World Usability Day der Metropole Ruhr in Bottrop von unseren Erfahrungen mit einem weiteren Aspekt, den die neuen Smart Home-Lösungen bieten: Alarmsysteme.
Alarmsysteme ein alter Hut? Ganz im Gegenteil!
Alarmsysteme gibt es natürlich schon seit einigen Jahren, aber dass diese Systeme jetzt immer intelligenter werden und sich zum Beispiel unterwegs vom Smartphone aus steuern lassen, steht ganz im Zuge des Internet of Things.
Besonders bei der Gestaltung von Anwendungen zur Nutzung und Steuerung von solchen Systemen sollte auf eine benutzerfreundliche Interaktion geachtet werden. Denn wer will schon jeden Abend einen Alarm auslösen, nur weil die Bedienung der Alarm-App zu kompliziert ist? Das Sicherheitsgefühl – welches ja eigentlich durch diese Systeme gestärkt werden soll – wäre dann ganz schnell verflogen.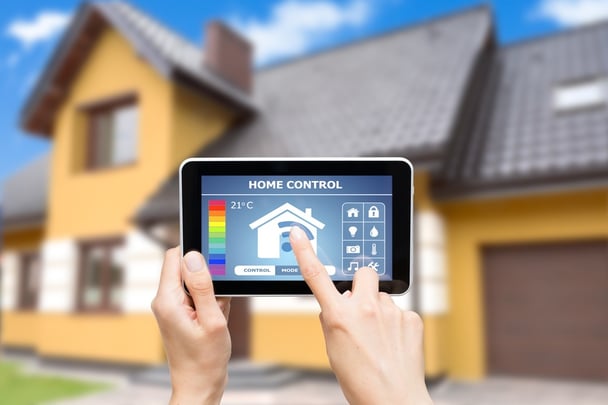 Usability und Smart Home unter einem Dach: Besonderheiten und Vorgehensweisen
In unserem Vortrag zeigen wir euch wie man als Usability Engineer an dieses Thema herangehen kann. Wir verraten euch, welche Erfahrungen wir gemacht haben, welche Erkenntnisse wird dabei gewinnen konnten und geben euch nützliche Tipps mit auf den Weg.
Also: Lasst euch unseren Vortrag am 12. November auf dem #RuhrWUD nicht entgehen. Informationen zum Programm gibt es auf der Webseite des RuhrWUD, dort ist auch die Anmeldung möglich. Wir freuen uns auf euch!