Information: YAKINDU Statechart Tools Is Now itemis CREATE
In October 2015 we started a short survey about YAKINDU Statechart Tools to get a better understanding how our users experience the tool, what we have to improve and which features we should implement next.
Thanks to all the participants so far! Now let's have a detailed look at the survey results and the user experience with YAKINDU statechart tools. For all those nitpickers out there who want to complain that the overall sum is above 100 % for some questions – this is because multi selection was allowed :)


How would you describe yourself?
It shows that over 40 % of our participants are software developers. Great to see, that YAKINDU Statechart Tools is used for university education: Over 25 % of our participants are students or professors. We are working continuosly on the improvement of the tool to make it better for university education as well.

Do you have any experience with other state machine tools?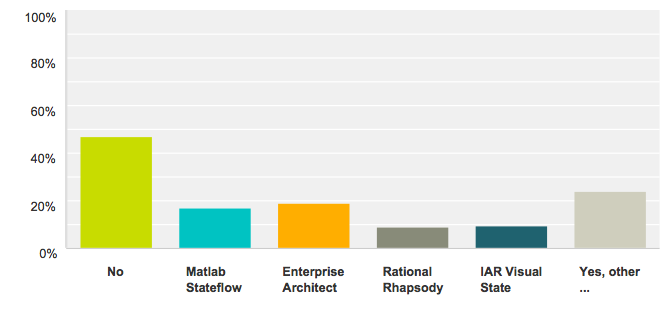 Almost half of our participants use only YAKINDU Statechart Tools – thank you for your trust!


How do you rate the tool?
Wow – not too bad! The majority ranked "Graphical Editing", "Simulation", "Validation", "Code Generation" and "Usability" as good – thank you very much! Only "Documentation & Tutorials" is ranked as "fair" by 40 % – we are glad to see, that the rating increased since our last survey, but it still shows that we can perform better in this domain. So it is very important for us to improve our documentation and tutorials constantly.


How interesting would be the following features for you?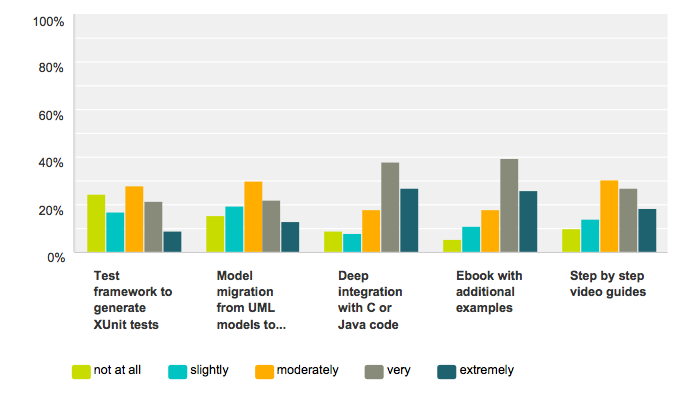 Really interesting seems to be the deep C integration. 65 % of our participants rate this with very or extreme interesting. Good news for you: The deep C integration is part of our Professional Edition which will be released soon!
The results also show that our participants are interested in an e-book with additional examples – thank you for the hint! You can already find a few examples on our website.

If our product was not open source, how likely would you be to buy YAKINDU Statechart Tools?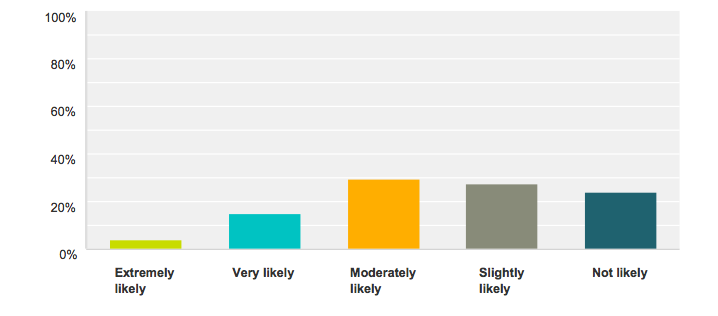 Many of our participants are not sure if they would invest in YAKINDU Statechart Tools if it wasn't open source anymore. But maybe we can convince you with our Professional Edition? It brings some additional feature the open source version does not have – such as deep C integration. Choose for yourself which version fits your needs – or contact our YAKINDU team!
User feedback is always important for further development – so thank you all for your participation. As a little thank you-gift we raffled off a brandnew Intel® Edison Breakout Board Kit among all participants.

The winner Arnaud was contacted via mail. Congratulations and thanks to all of you!